Whats a Raspberry Pi
A Raspberry pi is a small pocket sized computer which can do a lot of diffrent things.
infact the website your are visiting is running on a raspberry pi !

A Raspberry Pi is a pocket sized computer which has a range of different interfaces. Below is a diagram which shows what each port is for.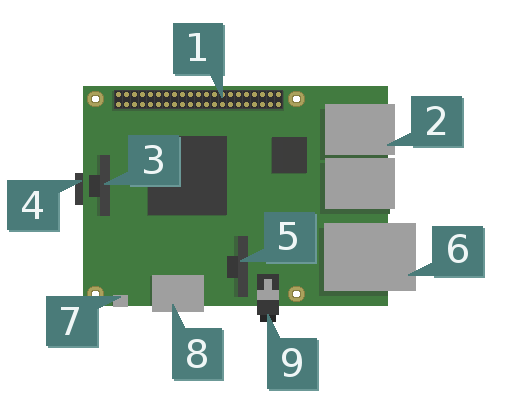 Input / Output Pins for electronics

USB Port for Mouse and Keyboard

Ribbon Cable Connector

SD Card Slot under the PI

Camera Modual Port

Eathernet Port

Micro USB port for Power

HDMI Port for TV or Monitor

Audio Jack for headphones or Speakers
Want to find out more? Below are some usefull links.